MEAT-FREE 2.0
As a European producer of savory ingredient solutions for the food industry, we are leveraging technological advancements to make plant-based concepts 'sensorially' better. With our subsidiary NEXTERA® by Solina we assist food processors in creating meat substitutes, such as determining the optimal process to obtain meat-like fiber, color and juiciness in meat substitutes via the most advanced fibrillation technologies.
With NEXTERA® by Solina we combine different kinds of plant proteins with additional ingredients that form custom solutions to meet several requirements on taste, functionality and nutrition set by a food manufacturer.
nurturing sensorial optimisation
NEXTERA® by Solina is looking to expand a range of sensorially optimised fish substitute solutions, with fishless fingers virtually indistinguishable from their fish counterpart being one of the various applications.

Moritz Kieswetter, Category Manager New Protein Foods: "It is possible to assist food companies in the optimisation of plant-based foods and their taste, texture, color and nutritional profile through our ingredient solutions, which will make the difference toward consumers; meeting their desires and requirements".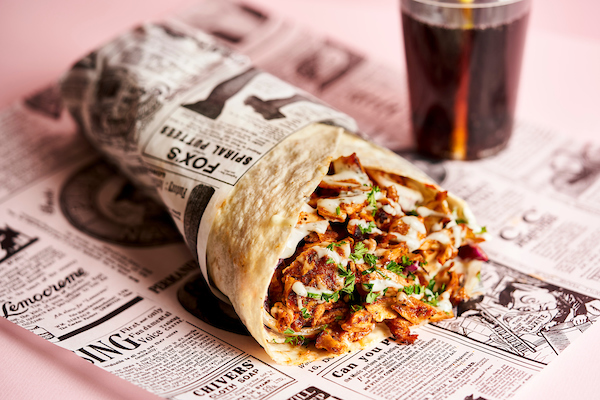 "For the plant-based meat substitutes category over the next coming years, the only way is up. The growth of the last two years (with the market being up 39% in value over the last year in Europe) is more than likely to continue."
With personal health and global sustainability proving to be strong drivers of consumer choice, plant-based R&D has refocused from mimicking meat, fish and dairy to optimising and diversifying options, according to Innova Market Insights, who recently unveiled its Top Ten Trends for 2022, citing "Plant-Based: The Canvas for Innovation" as its number two trend.
Consumers consider plant-based alternatives to be healthier and better for the planet. The desire for diet variation is further boosting interest in plant-based beyond the traditional vegan and vegetarian sectors, leading to a 59% increase in launches of new plant-based products in the year to August 2021.
Diversification is key
Next to this growth in market size, we expect to see 'far-reaching diversification' in the plant-based category. This was evidenced at the recently culminated Anuga 2021, where vegan brands entering the market this year exhibited their moves to branch out into new cuisines. New products featured at the show included grilled Middle Eastern meats, Asian satays and the Mediterranean palate. With the days of beef burger alternatives being the latest hype already quite a bit behind us, we are seeing extensions to a lot more at the moment, including diversified application types, such as chicken, pork and bacon alternatives.
With this, we also want to offer more convenience for the consumer, including more dayparts, as shown by the increased breakfast choices in the QSR channel, for example. And finally, we want to see products becoming sensorially better, with chicken substitutes getting closer to meat-like fiber and taste being the most obvious example. One the of the most significant advancements are happening on its flagship range of chicken-like applications within our portfolio. We expect this to trigger interest for international industry players within the meat substitutes market.
how does the future of plant-based look?
With ingredient and logistical shortages becoming more evident and price increases looming, keeping up with demand will be the key challenge for the meat-substitutes industry as a whole, for at least the foreseeable future. The most significant untapped potential for plant-based meat substitutes is evidenced by the finding that a small number of consumers in North America and Western Europe are satisfied with the taste and texture of meat alternatives when compared to the genuine meat products.
Next to demonstrating unmet potential with 70% of consumers in these geographies, this shows very clearly that what we know from consumer research holds true for meat substitutes as well: sensorial criteria – appearance, color and aroma next to the already mentioned taste and texture – remain the number one key criteria in developing any successful food application. Also not having stakes in any specific plant-based ingredient supplier plays into our strengths. We source protein ingredients as well as any functional or flavor ingredients independently from around the globe. Our decentralised organisational setup combined with our global sourcing and innovation platform, and our full independence on plant protein ingredients are definite assets for our customers.